Barbara Chamberlin is the Extension Instructional Design and Educational Media Specialist at New Mexico State University. Dr. Chamberlin directs the NMSU Learning Games Lab, where she conducts research on games preferences and use and tracks trends in computer games for education. She leads research on game development at the lab, and serves as an instructional designer on new educational projects. Dr. Chamberlin is currently working on a wide variety of projects, including gaming projects in math, science, health and safety. She brings a fresh perspective on the influences of technology in our lives and the importance of making meaning with our technological interactions. She received her PhD in instructional design from the University of Virginia and has worked in Extension for almost 20 years. Visit the Innovative Media Research and Extension.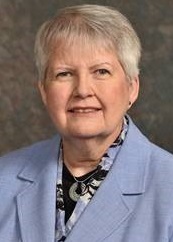 Jennifer McCreary has over 35 years of experience in food manufacturing, food safety and auditing and is currently Technical Manager, Training and Education Services for NSF International based in Guelph, Canada. Jennifer is an experienced trainer on all aspects of food safety and quality and is trained as an ISO 22000 Lead Auditor, FSPCA certified instructor for PCQI for Human Food and FSVP. She is a registered trainer with SQFI for the Implementing SQF Systems, SQF Quality and Advanced SQF Practitioner courses and a lead instructor for HACCP courses with the International HACCP Alliance. She is a BRC Approved Training Provider for BRC Food.
As Technical Manager of Training and Education Services at NSF International, Jennifer tailors and delivers courses in Employee Hygiene and Food Safety, GMP and Prerequisite Programs, Allergen Management in Food Processing, CCP Training, Quality Assurance, Food Defense, Food Safety Culture, Food Safety Training for Managers and Supervisors, Sanitation, Pest Control and Supply Chain Management. Jennifer joined NSF International after working in the baking and dairy industries. She holds a Bachelor of Science degree in Microbiology from the University of Guelph.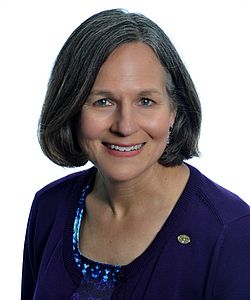 Dr. Ruth Petran is vice president of Food Safety and Public Health for Ecolab Inc.
In her current role, Dr. Petran provides technical expertise and consultation to internal and external customers on food safety and public health issues, by identifying and tracking emerging food safety trends and new control strategies. To be most impactful, these span the food supply chain from farm to manufacturing processes and to food service and retail.
Prior to joining Ecolab, Dr. Petran was a research microbiologist and supplier quality manager at Pillsbury, as well as specifications manager and quality regulations operations product manager at General Mills. She focused on managing safety and quality concerns of microbiologically sensitive products and ingredients. She has led food safety assessments at food manufacturing facilities worldwide, focusing on the application of HACCP systems and regulatory compliance.
Dr. Petran is a certified food scientist and holds a bachelor's degree in Consumer Food Science from Cornell University, a master's degree in Food Science from the University of Minnesota, and a doctorate in Public Health from the University of Minnesota.