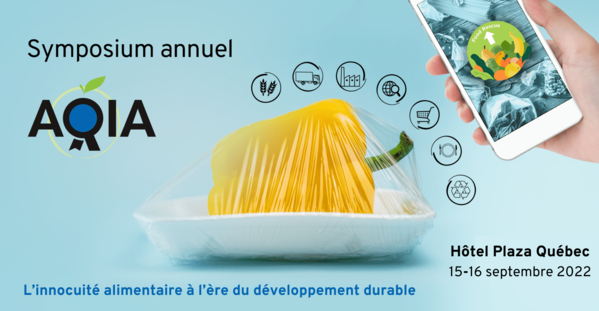 AQIA is pleased to invite its members and colleagues from the bio-food industry to its annual symposium on September 15 and 16, in Quebec City.
Join us for this meeting on the theme of food safety in the era of sustainable development!
* NETWORKING BREAKS * KIOSKS * STUDENT CONTEST
On the afternoon of September 15, AQIA's annual general meeting will be held (in person and online). Registration for the symposium entitles you to a tour of the INAF and a networking cocktail surrounding our AGM.
Please see the page in French for all the details.
Primeur pour les membres de l'AQIA
Offre de service par Altus Technologies
Télésurveillance sans fil de la température
Protégez vos aliments des pannes de réfrigération
Altus Technologies offre à tous les membres de l'AQIA une inspection gratuite de leurs bâtiments et entrepôts à l'aide d'une caméra thermique pour leur remettre un rapport indiquant les points les plus chauds à surveiller. Pour en savoir plus : https://campaigns.altus-tech.com/inspection-thermique.