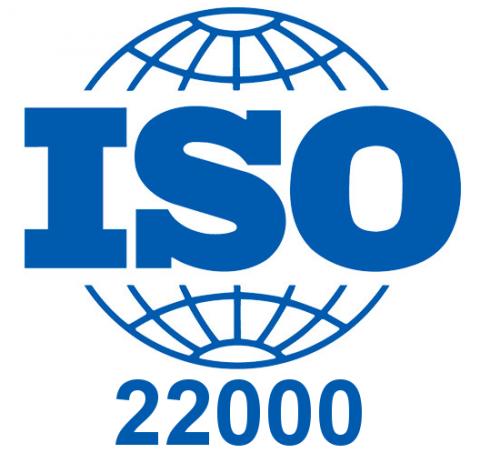 On Tuesday October 22, 2019, 12:00 PM at 13:00 PM
Online with WebEx
Description
The new edition of ISO 22000 on food safety management systems presents a timely response to challenges related to the guarantee of safe and sustainable food production in a context of globalization of food trade.
Aimed at all organizations in the food and feed industries, regardless of size or sector, ISO 22000:2018 translates food safety management into a continuously improving process. It takes a precautionary approach to food safety by helping to identify, prevent and reduce foodborne hazards in the food and feed chains.
The new edition brings clarity of understanding for the thousands of companies worldwide that already used the standard and includes improvements that will be addressed in this presentation. Ms. Dupuis will also talk about the changes to ISO 22000 and their impact on FSSC22000 certifications.
Special Notice
To join the conférence on October 22, at twelve noon, please click on the lind : Join Webex meeting
The system will ask you to choose an audio connection. It is best to select: «Call Me» and enter your phone number. Then click on «Connect audio» and you will receive a call on your phone.
During Ms. Dupuis' presentation, please select the «Mute» mode on your phone;
If you experience difficulties, send a «chat» to Sophie Canobio (SC) and she will help you;
You will find the «chat» icon at the top right of your screen.
Speaker Infos
Christine Dupuis is a consultant, since 2015, for food processing businesses. She has been responsible for 14 years of the HACCP, ISO 22000 and FSCC 22000 certification programs at the Bureau de normalisation du Québec (BNQ). With a vast expérience in quality assurance, she worked mainly in the dairy processing and natural products industries. Ms. Dupuis worked in companies such as Agropur, Matol Botanique International, Thérapex, Frappier Diagnostics in the quality assurance. She is still close to the businesses' product quality and safety concerns. Christine is member of the ISO/TC34/SC17 committee for food safety systems and acts as a consultant in implementation of fodd safety systems for the processing secotr. She is also trainer in extension education for the Institut de technologie agroalimentaire at St-Hyacinthe, specifically for FSSC 22000, validation of control measures and defence and food fraud.
Contact person
Contact Andrée Lagacé:
Email: andree.lagace@fsaa.ulaval.ca
Phone: 418 656-2131 ext. 403951
To register, click here.