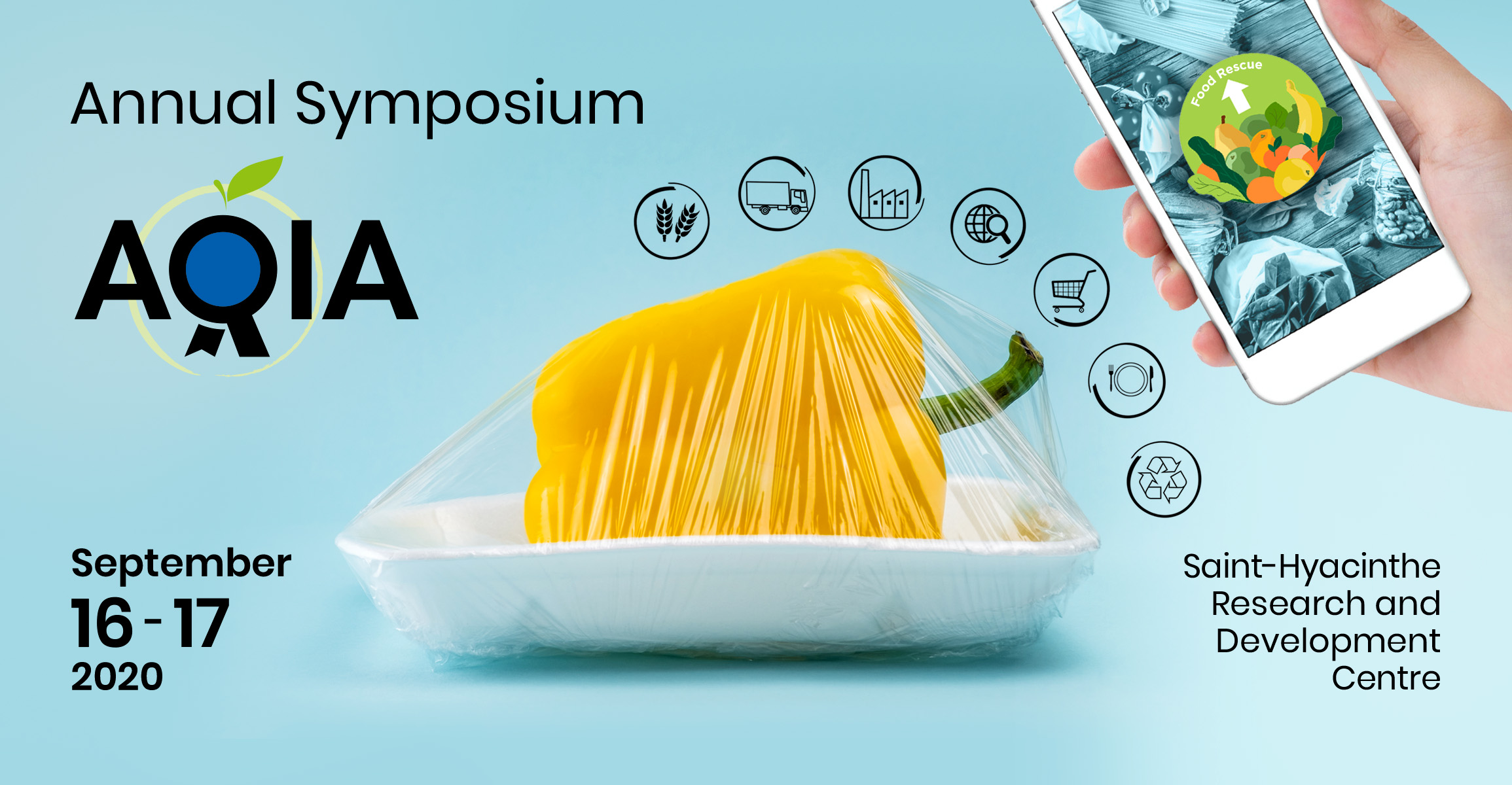 From Wednesday September 16, 2020 at 8:00 AM to Thursday September 17, 2020 at 16:30 PM
Saint-Hyacinthe Research and Development Centre
3600 boul. Casavant O.
Saint-Hyacinthe, QC
J2S 8E3
See Map below
Description
Considering the current situation caused by the COVID-19 pandemy, it was decided to postpone the annual AQIA Symposium to 2021. More details will follow on the format and dates of the event, yet on the same topic of Food Safety in the Era of Sustainable Development.
The World Health Organization's One health Approach, promoting multi-sectoral responses to food safety hazards and other public health threats at the human-animal-ecosystem interface and provide guidance on how to reduce these risks;

Kali Kniel, professor, University of Delaware, IAFP President

The Second Harvest food rescue project to capture surplus food before it ends up in the landfill to feed people rather than negatively impact environment;

Lori Nikkel, CEO, Second Harvest

Duality of consumers' needs: ecoresponsability or food safety?

Alexandrine Huot, Industry Advisor, Bureau de normalisation du Québec (BNQ)

A panel to discuss issues and actions for businesses to emerge from the COVID-19 Crisis
and others to come ...
Speaker Infos
Confirmed speakers:
Others to come, just as competent and interesting!
Contact person
Andrée Lagacé
Coordinator - AQIA
andree.lagace@fsaa.ulaval.ca
418 656-3951